Ritzy and 5th Avenue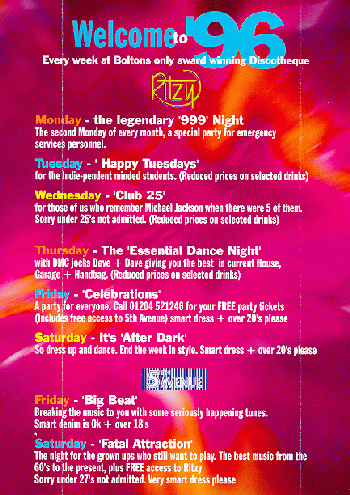 Each night is designed to accommodate a different type of audience. The clubs are busiest at weekends, and it's quite likely to queue from around 22:30 hours for entry. A membership system operates which gives members discounts and regular mail outs on forthcoming events.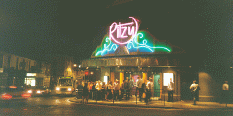 This is the main door to Ritzy. 5th Avenue entrance is to the right of this picture (out of shot).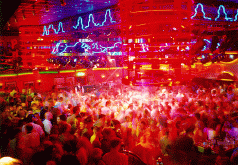 An internal shot of Ritzy taken from the balcony.


Back to the nightlife offerings of Bolton.

A full index is available to all these pages.

DISCLAIMER: Errors and Omissions Excepted.