[Home] [Bolton] [Index] [Gallery] [Webcam] [Updated] [Walk] [Drive] [Links]
Discovery Records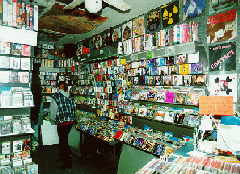 This started as a market stall on the Ashburner Street market selling mainly second hand 7" singles, moved to a shop on Bradshawgate expanding into LP's, and now is located here, where they deal in CDs as well! Paul and Keith also have a fair amount of collectable material as well.

They have a presence on the WWW, which is located at http://members.tripod.co.uk/Discovery/

(The retail shop has now closed, they now concentrate on internet sales but are still based in Bolton).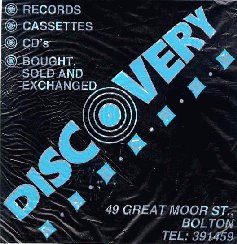 Go out of Discovery Records into the virtual walk
You may also go back the way you came by hitting your browsers BACK button.
DISCLAIMER: Errors and Omissions Excepted.
[Home] [Bolton] [Index] [Gallery] [Webcam] [Updated] [Walk] [Drive] [Links]